一、Pre-sale
Establish user files, get in touch with customers, introduce the technology and equipment of our factory, understand user needs, recommend corresponding equipment, implement samples and relevant technical preparations, and improve technical parameters.
二、On sale
Provide users with relevant drawings and technical materials, coordinate the installation and construction of users' equipment, and inform users of production speed and production quality. Ensure that user engineering progress is synchronized with equipment manufacturing. Handle emergencies and maintain good communication with users.
三、After sale
◆ Send personnel to the user to guide the installation, and be responsible for debugging until delivery.
◆ Responsible for the operation and maintenance skills training of the relevant personnel of the user.
◆ Long-term high-quality and competitive prices provide spare parts.
◆ The warranty period of the equipment is one year. If the equipment is damaged due to the quality of the equipment within one year after acceptance, it is responsible for free maintenance. If the failure caused by improper operation is charged, the maintenance fee will be charged and 48 hours of service and maintenance will be implemented. The user's question must be answered within 24 hours. If it cannot be solved on the phone, the user will be rushed to the user site to solve the problem within the next 24 hours.
四、Basic service flow chart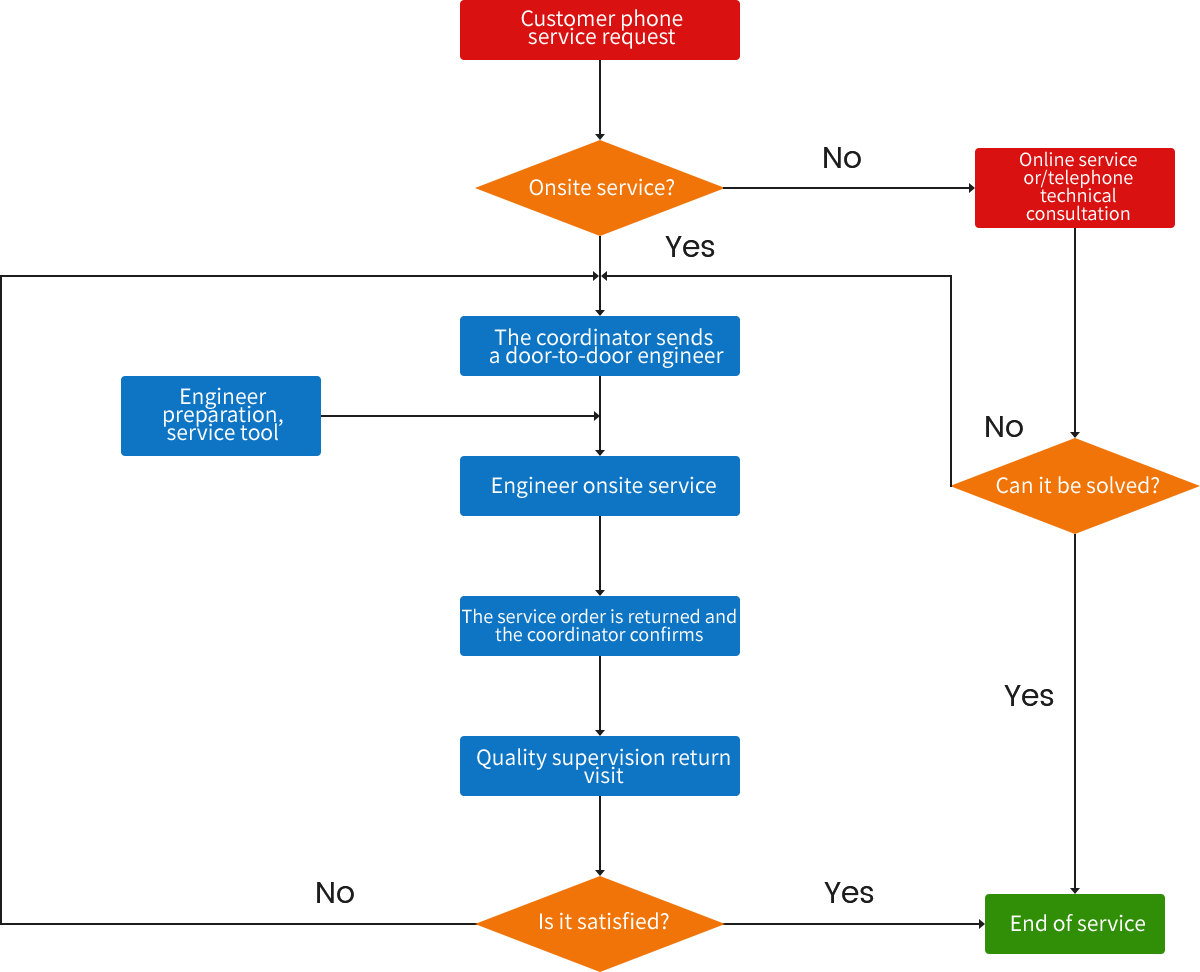 We will strive to sincerely cooperate and make progress together with all the clients just as in the past.
The China Partner of HP INDIGO Project.